OIL CHANGE SERVICE
National Buick GMC professionals knows your vehicle and the type of oil it needs to keep it optimally maintained.
*See Dealer for pricing details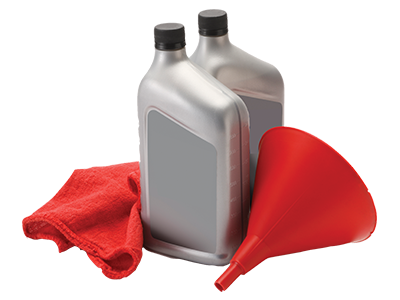 Benefits of Oil Change
Changing your vehicle's oil regularly is the best way to maximize engine perform and life. Fresh oil helps to keep metal parts lubricated and operating smoothly while preventing build up of dirt and debris that can damage engine parts. Regularly changing your vehicle's oil also:


Improves Gas Mileage: Clean oil improves your vehicle's gas mileage by reducing the friction between metal parts that can slow the engine down and keeping the engine cool, which also saves fuel.
Prevents Harmful Emissions: Dirty oil causes harmful hydrocarbons to build up inside the engine. When the emission system vents the engine, these hydrocarbons can be burned off with other emissions releasing them into the environment.
Prevents Engine Wear: Clean oil eliminates dirt and debris that can build up in the engine and slow down engine revolutions. This causes the engine to work harder and expend more energy. Keeping the oil clean helps the engine to run more smoothly and quietly by preventing unnecessary friction.
Certified Automotive Technicians
All of our automotive technicians are certified professionals with years of experience performing oil changes on just about every type of car or truck. They have all the tools and knowledge necessary to determine the parts necessary for your vehicle and safely and competently perform routine service on your vehicle.

These technicians are also trained to perform an overall inspection of the condition of your vehicle and identify any potential problems or safety hazards. Our technicians' knowledge and skill can provide you the piece of mind of knowing your vehicle is running at its best.
Only Quality Automobile Parts
Having your vehicle serviced at an authorized dealership also insures that your vehicle receives manufacturer recommended oil and oil filters at every oil change. Our dealership keeps up with the recommended vehicle service schedule for your car or truck and uses only original equipment manufacturer (OEM) parts at every oil change, providing you which parts specifically tested and made for your vehicle by the manufacturer. You will never have to worry about whether an aftermarket part made by another company is works with your vehicle or voids your warranty. We also maintain meticulous service records, which protects you in the event of a warranty issue and increases vehicle resale value.
Your car or truck is vital to
Your car or truck is vital to your everyday life. Make sure you protect it and keep it running as smoothly and efficiently as possible by having regular oil changes and scheduled maintenance. Our specially trained automotive technicians are happy to meet all your vehicle maintenance needs and work hard to provide quick and convenient service that fits into your schedule. Show your car or truck some love by calling or stopping by today for an oil change.
Serving American Fork, UT